Inyo County Water Dept Annual Report
The 1997 MOU requires LADWP and Inyo County to prepare an annual report describing environmental conditions in the Owens valley.  Each agency prepares an annual report independently although much of the same data are contained in both reports.  The LADWP report also contains results of activities it was required to perform by the Agreement and associated governing documents, but that do not involve Inyo County staff.
2022-2023
2021-2022
---
2020-2021
---
2019-2020
---
2018-2019
---
Archived Annual Reports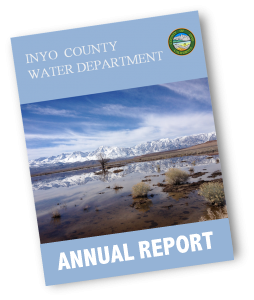 You can also order copies of The Owens Valley Monitor for 1991-1992 through 2002-2003 by emailing us at lpiper@inyocounty.us.